Learn more about children's pain - and what you can do to keep them healthy and happy.
Choose Calpol Paediatric Suspension for
symptomatic relief of mild to moderate pain
such as headache, sore throat, toothache,
teething pains and fever associated with colds.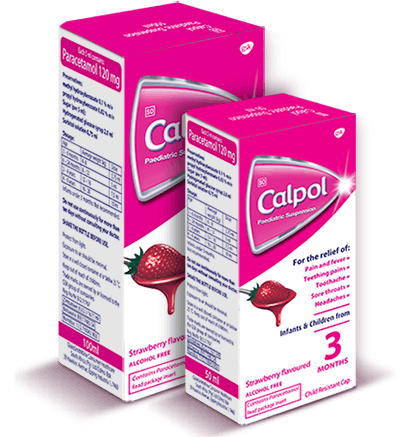 Calpol Paediatric Suspension
Calpol has a child-resistant cap, is alcohol free and suitable for infants and children from 3 months.